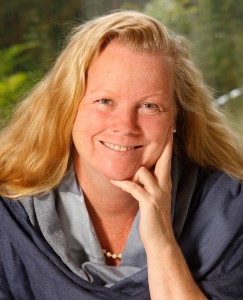 Be inspired with and by Malin Hammar
In 2009 Malin Hammar moved home to Sweden, after over 30 years living abroad. Over the years, she has studied and worked in 11 countries and learned to speak 6 languages.
Her journey began with The International Baccalaureate at the United World College of the Atlantic in Wales, England. This was followed by Spanish language studies at the University of Salamanca in Spain and a move to France to learn the French language. In France, Malin obtained an Alliance Francaise, which is the highest possible language diploma for a foreigner.
Malin's journey in the language world then laid the foundation for the final training, in Hotel Management at the Center International de Glion, in Switzerland. When this education was completed, she traveled home to Sweden and worked for two years as a conference hostess at Mariehill, a conference center on Djurgården in Stockholm.
In 1986 it was again time to leave Sweden, this time for 23 years of work with the whole world as a field of work. Malin first moved to New York, where she was employed as international sales manager at The Plaza Hotel. The employment served as an inspiring and motivating "school" in international sales, where she learned the basics that then paved the way for a career in the hotel industry. Malin also worked at Hotel Plaza Athenee and Mayfair Regent in New York, but over the years she has also worked for Oberoi Hotels in India, for Hotel Palazzo della Fonte in Italy, in Cairo, Egypt and most recently for Tabacon Grand Spa Thermal Resort, in Costa Rica, Central America.
The above-mentioned hotels have all been part of the prestigious hotel organization "Leading Hotels of the World", which represents some of the world's top hotels.
Malin lived her life at a fast pace, with pressure and high demands, which changed in 2009, when her health was put to the test. In the course of 24 hours, she suffered three heart attacks, after which she almost passed away. As her mother had died of the same thing when Malin was 15 years old, the heart attacks were a real wake-up call. In order to start over in life, reduce stress and take care of herself, Malin chose to move home to Sweden.
During her illness in the hospital in Costa Rica she met the famous Swedish lecturer Lasse "the fireman" Gustavson, whose daughter was hospitalized with a ruptured appendix. Malin and Lasse became good friends and when Lasse suggested that Malin should start spreading her story through the lecturing profession, all the pieces fell into place. Today, Lasse is a good mentor to Malin.
Malin is a trained TUFF lecturer (Training and Education for Lecturers). The course is led by the popular and well-known speakers Lasse "fireman" Gustavson and Henrik Matsson and includes media training led by Zarah Tingeling Öberg, a well-established journalist and blogger in nutrition and healthy lifestyle.
Hire Malin for a different, joyful, warm and inspiring, motivating lecture in international communication and sales.